Cycling in Hyères in the Var
Discover the diversity of our Var landscapes… 96 km of cycle tracks from Toulon to Saint-Tropez as well as numerous mountain bike circuits.
HYÈRES CYCLE TRACK
Hire a bike from the campsite's grocery shop, get on it and set off to visit the Provençal markets, the salt marshes and the bird sanctuary. The start of the cycle tracks is only 400 m from the campsite in Hyeres
VTT LA BOUCLE DU CRAPA DES BORRELS
La Boucle du Crapa des Borrels : 400m from the campsite in the Var by the cycle track, access this relatively easy mountain bike ride, it allows the whole family to go for a ride in a forest of cork oaks…
VTT PORQUEROLLES
, The bike is the ideal solution to ride around the island of Porquerolles, crossing its varied landscapes, reaching its beaches, exploring its heritage… With the children's carriages, the whole family can enjoy it, the grown-ups pedal, the little ones encourage…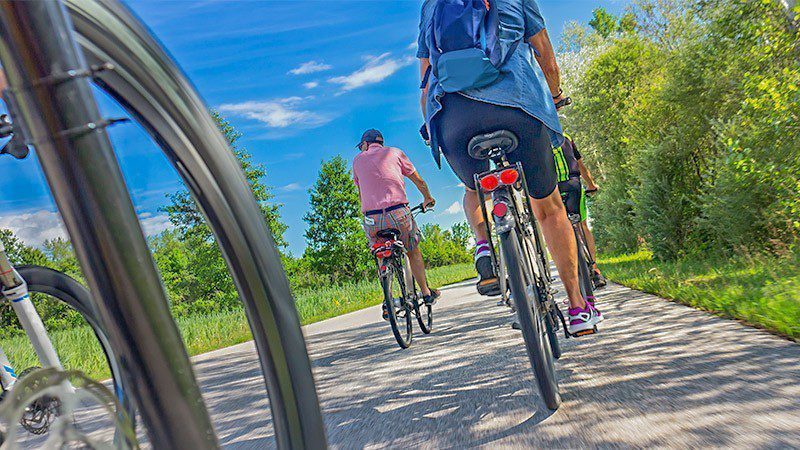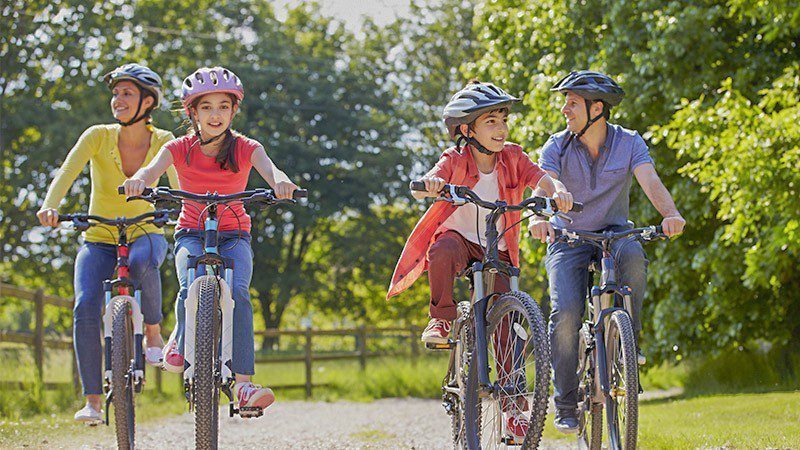 VTT LA TOUR DES BORRELS
, La Tour des Borrels : A magnificent view of the Maures massif awaits the most courageous!!! This mountain bike ride is reserved for those used to long efforts and climbs, 700m of difference in altitude over 19 km.
VTT NOTRE DAME DES ANGES
, Notre Dame Des Anges : An exceptional panorama !!! This 46km route around the villages of La Londe, Bormes, Collobrières, in the Var, will lead you to the highest peak of the Maures massif which culminates at 780m.