Leisure parks near Hyères to take the time to have fun
Our favourite for summer evenings: the Magic World
Just 15 minutes from the campsite in Hyères is the Magic World theme park!
The park's attractions are waiting for you, whether you are a thrill seeker or just looking for fun.
Whether you visit the site with a group of friends or with your family, there are attractions for everyone, young and old, that are sure to delight you!
Every Friday evening, the Magic World park offers free shows! If the entertainment alone has made this theme park in Hyères a success, don't miss out on the new festive atmosphere on offer.
A multitude of surprises are on the programme: cabaret evening, street band, Cirque Gruss show, Cuban fiesta, Tahitian atmosphere, etc.
You will also find catering on the spot or just something to treat yourself: sweets, ice creams, pastries, candyfloss…!
Take advantage of the discount coupons available at our campsite reception 👍
A large free car park is available for easy parking.
1255 Route des Marais, 83400 Hyères
Speed Kart
Leisure park in Hyères for the whole family with adult and child circuits! Karts, quads, motorbikes or playgrounds (Trampoline, inflatable structures…), everyone is welcome.
1714 Avenue de l'Aéroport, 83400 Hyères
Tél : +33 4 94 38 76 99
Kiddy Parc and Aqua Family
Suitable for children (from 2 years old) and adults, Kiddy Parc is a pirate-themed leisure area that will provide you with an unforgettable family experience. With over 25 attractions and activities, there's something for everyone at Kiddy Parc!
1914 Avenue de l'Aéroport, 83400 Hyères
Tél : +33 4 94 57 68 93
Tropical Zoological Garden
This ornithological and botanical garden is a centre for the preservation of endangered animal species and houses a collection of rare birds and plants!
It invites young and old to discover more than 250 animals (squirrel monkeys, lemurs and other tropical birds) as well as an exceptional exotic flora.
The 1300 metres of open-air pathway offer more than an hour's visit in one of the most beautiful arboretums in south-east France!
Route de Saint Honoré, 83250 La Londe-les-Maures
Tél : +33 4 94 35 02 15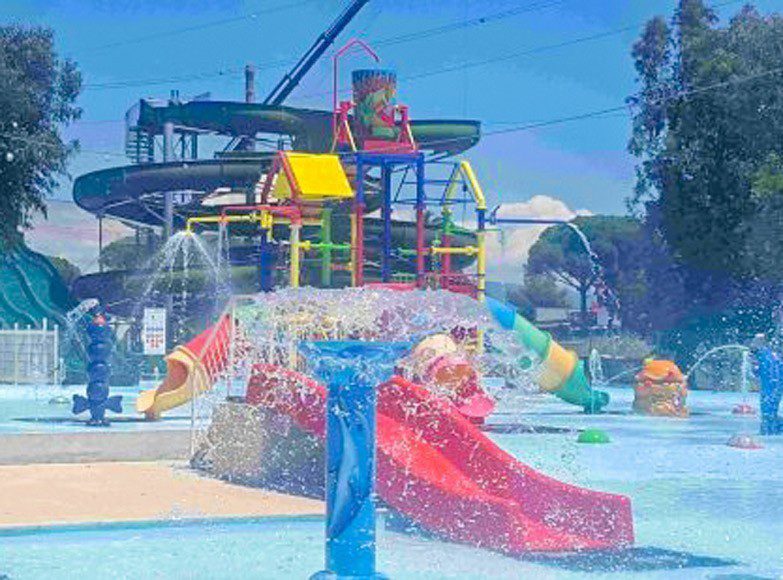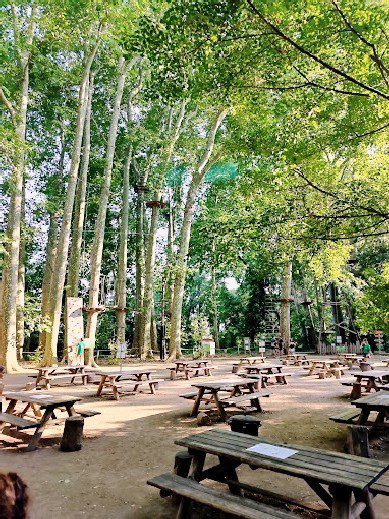 Ecopark Adventures La Castille (tree climbing)
Sensational tree park with zip lines, Tarzan jumps, climbing walls, lianas, footbridges, angel jumps… Accessible from 2 years old (minipark), animated and secure courses. You should allow 3 hours to fully enjoy the activity!
Domaine de la Castille, 83210 La Crau
Tél : +33 7 60 29 67 89
The turtle village
Come and discover, alone or with your family, this leisure park in the Var, with an educational and conservation aim, dedicated to the protection of rare and threatened turtles.
You will learn how to better protect them and you will contribute financially to their conservation! 2 hectares of nature are open to you to learn all about the Tortue des Maures and more than 50 species from around the world!
Please note: Dogs are not allowed in the Turtle Village.
1065 route du Luc, D97, 83660 Carnoules
Tél : +33 4 94 89 29 14 10
Coudou Parc (accrobranche)
Come and experience an unforgettable adventure in the most beautiful park in the Var! 18 accrobranch courses, more than 250 games, from 2 to 99 years old, in the shade of gigantic pines and 300 m from the sea! Reservation by phone or on site.
Bois de la Coudoulière, Rond-point du lycée de la Coudoulière, 83140 Six-Fours-les-Plages
Tél : +33 6 63 77 02 06
Aqualand
Water amusement park in the Var for the whole family! There are many slides and water areas (wave pool, Jacuzzis, river, thrill slides, quiet slides and a mini water park for the little ones), all the ingredients for a great day out!
Good to know: The park has shaded picnic areas and numerous snack bars/restaurants.
Zac des Pradeaux, 83270 Saint-Cyr-sur-Mer, France
Tél : +33 4 94 32 08 32
Discover the villages, Toulon and the underwater paths